Name and Alias: Many, many, many. Normally, when he's himself, he calls himself Kuroi [Meaning Black] or, in his female form, she calls herself Enkai [Meaning Ocean]. Chose Kamikaze [Divine Wind] as his last name, feeling that it felt himself rather well.
Age: 21
Height: 6'0"
Weight: 125lbs.
Gender: Male
Shinobi-Rank: Captain of the ANBU Black Ops. Next in line for Kazekage.
Kekkei-Genkai: N/A [Well, if being able to change genders at will is a Kekkai-Genkai.]
Alignment: Most would say he's on the 'bad' side, but in his mind, he's in the right. Everybody else is in the wrong.
Birth Country: Land of Wind
Birth Date: February 16th
Village: Village Hidden in the Sand
Appearance (Very Detailed): [See below]
Picture Appearace (Optional):
Guy: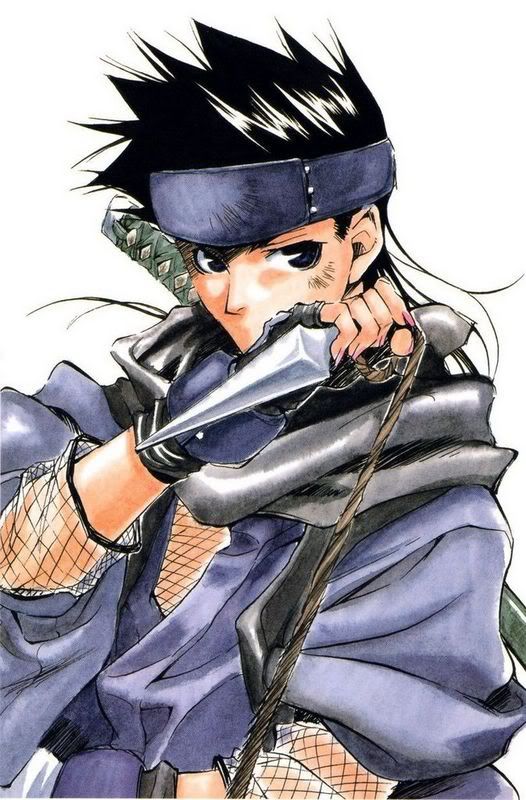 Girl:
Personality: Got the kind of mind-set that makes people always suspicious of his actions. They have the right to, however, because he is a bad guy. Still, though, he is nothing but loyal, and would assassinate his own Kazakage if it was ordered so [By the Kazekage, of course].
History/Background: Was raised from a very young age to be a killer, after his parents were killed. Never strayed from the path that was decided for him, or rebelled against it. Is now the best in all the Hidden Countries, and if he is ever to be sent on a mission, and it's not for his Kazekage, it's almost unaffordable for anybody but the richest. Is now in Konoha as an ambassador, sent as a 'gift' to the Hokage for a while.